Upcoming Australian picture books:
Papa's Brilliant Plan. Scholastic Press. August 2019
Heart and Soul , written by Carol Ann Martin. Scholastic Press. 2019
The Little Stowaway, written by Vicki Bennett. Scholastic Press. March 2018
Thimble, written by Rebecca Young. Scholastic Press. 2018
France. Winter. 1918. The First World War is over. A brave and determined little French orphan, Honore, wanders through the snow, cold and hungry and lost. When he stumbles on the Australian Flying Corps and meets airman, Tim Tovell, his life is changed forever. This is a story of a remarkable little stowaway and his journey to his new home in Australia.
Written by: Vicki Bennett
Published by: Scholastic Press
Publication date: March 2018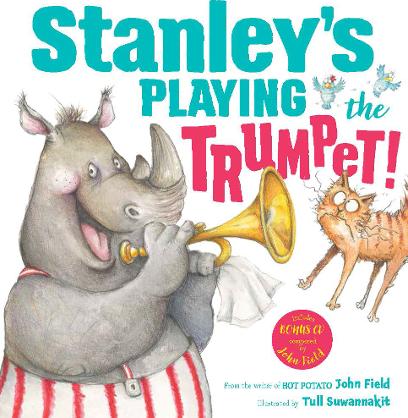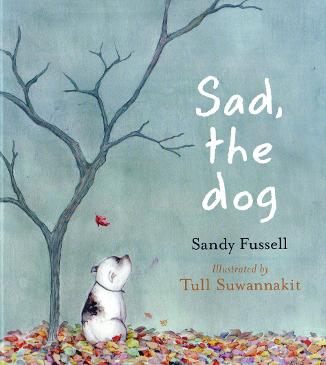 Mr and Mrs Cripps feed their dog, wash him, and even clean inside his ears. But they don't give him a name. So the dog names himself - SAD. What will it take to make SAD, the dog, happy?
Written by: Sandy Fussell
Published by: Walker Books Australia/ Candlewick Press USA
Published date: 2015
"Tull Suwannakit portrays Sad and his surroundings in soft watercolors, resulting in a calm and quiet book. Quiet, but not boring; on each page, small details draw the reader's eyes"
-Lisa Brown, The New York Times
"Tull Suwannakit's earth-toned illustrations and use of space add to this beautiful story told by Sandy Fussell. Jack's beaming face lights up the book in stark contrast to the angry faces of Sad's previous owners"
-Georgie Donaghey, Creative Kids Tale
"The beautiful, realistic illustrations capture the emotion and complement the thought-provoking text"
-The Otago Daily Times
"Tull Suwannakit's illustrations are in perfect harmony with the text. The emotions on the faces of his people (disdain, loathing, disinterested and utter love) are only surpassed by the emotion he manages to convey on Sad, the Dog's face"
- Children's Books Daily
"Can you tell me a story, Granny?" Little Ellie asked on the way to town one morning. "Deep in the woods, not far from here, lives Grandma Bear and Little Bear... " But what will happen next?
Written and illustrated by: Tull Suwannakit
Published by: Walker Books Australia/ Walker Books UK
Publication date: 2014
Reviews:
"Suwannakit creates delightful characters using a unique and appealing cartoon style. The interaction between Little Bear and Little Ellie is particularly effective, and the inclusion of wild animals and fantasy creatures in an urban environment adds an interesting note to this winsome and engaging exploration of the power of the imagination and the potency of storytelling"
- Stephanie Owen Reeder, The Sydney Morning Herald
"The watercolour illustrations are exquisite, adding glorious humour and fun to this gorgeous story. As we all know, good stories have the power to transport us to places far away, full of imagination and magic — just as the bears do for Little Ellie, and this book did for me. A wonderful partnership of words and pictures that is sure to be enjoyed again and again"
- Anouska Jones, Kids' Book Review
" The illustrations are so gentle, Suwannakit uses a limited palette of muted colours - reds, browns, greys - in watercolours and pencil outlines and texturing, to reflect the atmosphere of the story. Close to a perfect picture book"
- Sarah Mayor Cox, ABC Mornings with Fiona Parker
International Books
Coming soon: The Old Lady and a Flock of Hungry Pigeons. Amarin Printing and Publishing. Thailand. 2017