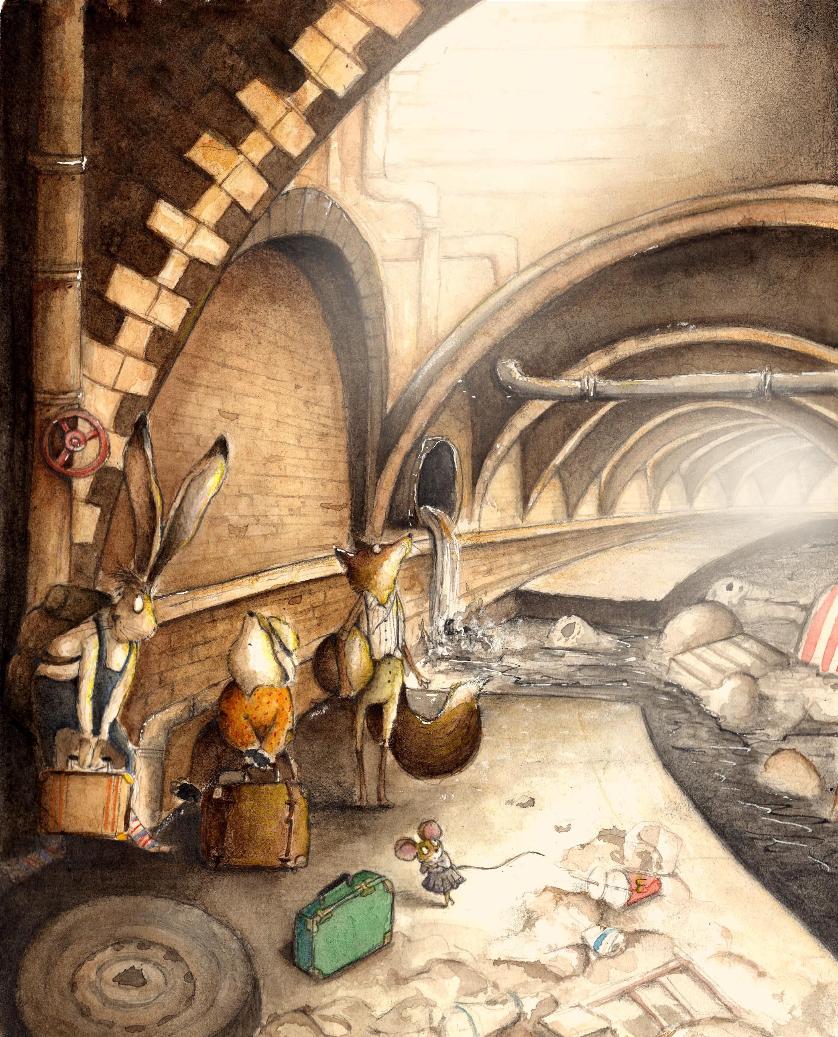 Tull Suwannakit is an Australian book illustrator and author for children with background in animation and fine art.
Tull received a Bachelor of Art degree from The Savannah College of Art and Design in Georgia, USA. He began his artistic career as a set designer and character sculptor for animation studios in New York City before migrating to Australia, where he became a graduate of the Master of Fine Art program with Distinction at The Royal Melbourne Institute of Technology in Melbourne.
His books have been published in Australia, The US, The UK and Thailand, as well as being translated into numerous languages allthroughout the world.
Working predominantly with watercolour and graphite, Tull's books have been featured in Sydney Morning Herald, ABC Mornings Radio, Play School on ABC4Kids and The New York Times.
His clients include Scholastic Press , Ford Street Publishing , Candlewick Press , Walker Books and New Frontier Publishing.
When Tull is not writing and illustrating his books, he runs art classes and workshops for children and adults at his art school in Melbourne, Malvern School of Art.
More about Tull and his books
Naughty Mabel, Lazy Dave and More
Translating ideas into pictures
Children's Books:Journeys of the Imagination
Blog Tour:Sad The Dog-Meet The Team
Awards
Happy Hoppy Home
Book of The Year Notables: The Children's Book Council of Australia 2022
The Flying Angel
Book of The Year Notables: The Children's Book Council of Australia 2022
Heart and Soul
Longlisted: Australian Book Design Awards 2021
Sad, The Dog
Shortlisted: Cooperative Children's Book Center Choice (CCBC) Book of The Year Award, USA 2016
Shortlisted: SCBWI Crystal Kite Member Choice Awards 2016
What Happens Next?
Shortlisted: Speech Pathology Australia Picture Book of The Year Award 2015
The Elephant Parade
Winner: Bangkok International Book Fair Picture Book of The Year Award 2014
Guess What It Is?
Winner: Bangkok International Book Fair Picture Book of The Year Award 2010
Collections
The Williams Collection, TheState Library of Western Australia
Genazzano FCJ College, Melbourne
Tokyo Metropolitan Tama Library, Tokyo